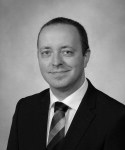 I am a medical doctor since 2006, and PhD since 2011. My dissertation was investigations of sortilins in cardiovascular disease and diabetes.
I am currently an Assistant professor at Department of Biomedicine at Aarhus University, and a visting research collaborator at Mayo Clinic Florida, USA.
In 2006-2007 I did my internship (turnus) at Department of Thoracic Surgery and Department of Nephrology at University Hospital Skejby, Aarhus, and as General Practitioner at Lægerne Østergade 30, Aarhus C.
For more details go to my linkedin profile.